Did Erdogan Quietly Fold? Overnight Lending Rate Spikes 150bps Amid Silence From Central Bank
Despite threat-laden speeches and promises to avoid the interest-rate-trap, it appears Turkish President Erdogan has 'engineered' a monetary tightening of 150bps in the overnight lending rate (and is potentially on the path to another 150bps).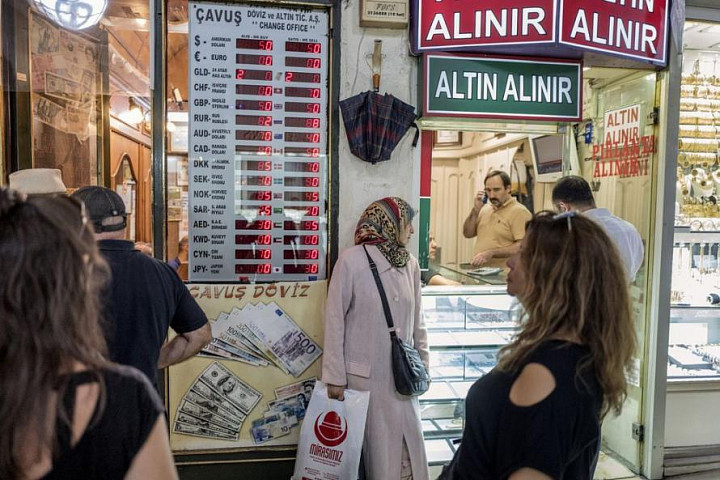 Bloomberg reports that by shutting banks off from borrowing at the benchmark 17.75% repo rate and forcing them to turn to the overnight lending rate - currently at 19.25% - policy makers have effectively enacted a 150bps hike within a week.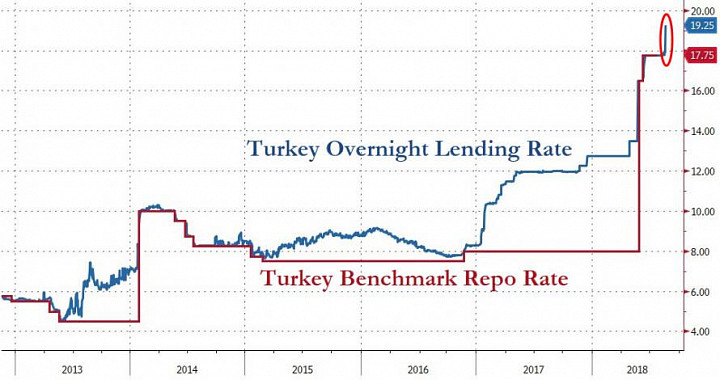 Should they close down the overnight market too, it would compel borrowers to turn to the emergency late liquidity window, where rates currently stand at 20.75 percent.
"The repo rate is no longer relevant because all the funding is done at the overnight lending rate," said Ziad Daoud, the chief economist for the Middle East at Bloomberg Economics in Dubai.

"It'll be interesting to see whether the central bank will stop here or or whether it'll use the late liquidity window to lift rates further."
It is therefore plain to see that the central bank is trying to counter the slump in the lira without formally raising its benchmark interest rate - an action that Erdogan opposes vehemently, proclaiming that higher interest rates fuel inflation -- a view at odds with economic orthodoxy -- and will kill off economic growth.
For now the reaction the lira is negligible at best as Friday's slump is holding...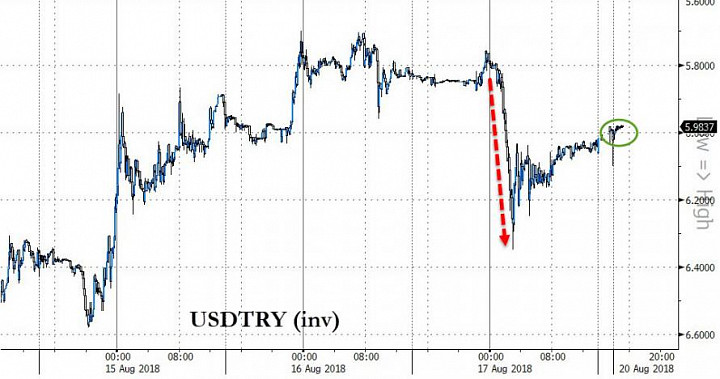 Notably, Lira trading is likely to be thin in coming days due to a week-long holiday.