Second Kavanaugh Accuser Materializes Alleging Sexual Misconduct At Yale
A second woman has come forward to accuse Supreme Court nominee Brett Kavanaugh of sexual misconduct - this time while he was a Yale university during the 1983-1984 academic year, according to a new report by Ronan Farrow of the New Yorker.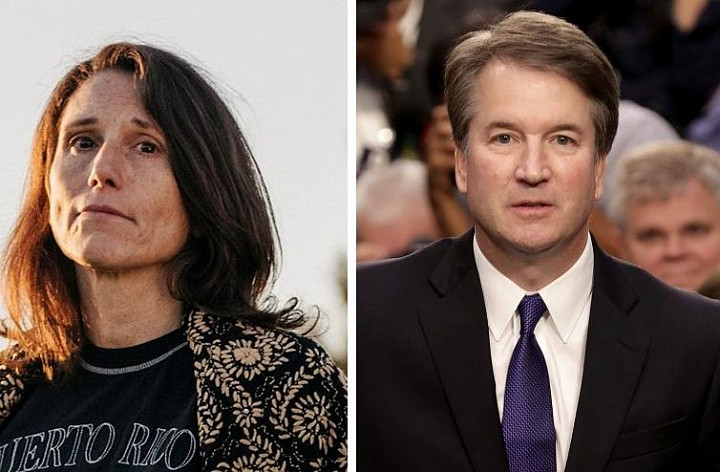 The woman, Deborah Ramirez, 53, claims that Kavanaugh waved his penis in her face during a drunken dormitory party and "caused her to touch it without her consent as she pushed him away." 
For Ramirez, the sudden attention has been unwelcome, and prompted difficult choices. She was at first hesitant to speak publicly, partly because her memories contained gaps because she had been drinking at the time of the alleged incident. In her initial conversations with The New Yorker, she was reluctant to characterize Kavanaugh's role in the alleged incident with certainty. After six days of carefully assessing her memories and consulting with her attorney, Ramirez said that she felt confident enough of her recollections to say that she remembers Kavanaugh had exposed himself at a drunken dormitory party, thrust his penis in her face, and caused her to touch it without her consent as she pushed him away. Ramirez is now calling for the F.B.I. to investigate Kavanaugh's role in the incident. "I would think an F.B.I. investigation would be warranted," she said.
Specifically, Ramirez recalls "a penis being in front of my face," and that despite being incredibly inebriated, someone encouraging her to "kiss it." 
Despite acknowledging "significant gaps in her memories of the evening" due to being incredibly drunk, Ramirez then recalls someone yelling down a hallway "Brett Kavanaugh just put his penis in Debbie's face!" since kids talk like that. 
She recalled that the party took place in a suite at Lawrance Hall, in the part of Yale known as Old Campus, and that a small group of students decided to play a drinking game together. "We were sitting in a circle," she said. "People would pick who drank." Ramirez was chosen repeatedly, she said, and quickly became inebriated. At one point, she said, a male student pointed a gag plastic penis in her direction. Later, she said, she was on the floor, foggy and slurring her words, as that male student and another stood nearby. (Ramirez identified the two male onlookers, but, at her request, The New Yorker is not naming them.)

A third male student then exposed himself to her. "I remember a penis being in front of my face," she said. "I knew that's not what I wanted, even in that state of mind." She recalled remarking, "That's not a real penis," and the other students laughing at her confusion and taunting her, one encouraging her to "kiss it." She said that she pushed the person away, touching it in the process. Ramirez, who was raised a devout Catholic, in Connecticut, said that she was shaken. "I wasn't going to touch a penis until I was married," she said. "I was embarrassed and ashamed and humiliated." She remembers Kavanaugh standing to her right and laughing, pulling up his pants. "Brett was laughing," she said. "I can still see his face, and his hips coming forward, like when you pull up your pants." She recalled another male student shouting about the incident. "Somebody yelled down the hall, 'Brett Kavanaugh just put his penis in Debbie's face,' " she said. "It was his full name. I don't think it was just 'Brett.' And I remember hearing and being mortified that this was out there."  -New Yorker
Meanwhile, lawyer Michael Avenatti - best known for representing adult entertainer Stephanie Clifford, said on Twitter that he represents a woman "with credible information regarding Judge Kavanaugh," and that his client is not Ramirez. 
In a statement, Kavanaugh wrote, "This alleged event from 35 years ago did not happen. The people who knew me then know that this did not happen, and have said so. This is a smear, plain and simple. I look forward to testifying on Thursday about the truth, and defending my good name—and the reputation for character and integrity I have spent a lifetime building—against these last-minute allegations."
Meanwhile, White House spokeswoman Kerri Kupec said in a statement: "This 35-year-old, uncorroborated claim is the latest in a coordinated smear campaign by the Democrats designed to tear down a good man. This claim is denied by all who were said to be present and is wholly inconsistent with what many women and men who knew Judge Kavanaugh at the time in college say."