Activist Shrinks Want To Tell Impeachment Panel Trump Is Crazy
Activist Shrinks Want To Tell Impeachment Panel Trump Is Crazy
A group of medical professionals who claim that President Trump is mentally unfit for office want to testify during House Democrats' impeachment probe, according to the Washington Examiner, the latest development in an ongoing effort to explore removing Trump via the 25th amendment.
Led by Dr. Brandy Lee - a Yale forensic psychologist (who remains unlicensed in Connecticut), the group includes three other psychologists, a clinical neuropsychologist, a neurologist and an internist - who will announce their availability next week to members of Congress and the media.
Notably, the group didn't avail themselves during the closed-door impeachment hearings - so this is clearly more about influencing public opinion than genuine concern.
Lee and those prepared to testify say there is enough information from the president's public appearances, tweets, interviews, and also from special counsel Robert Mueller's 448-page report, to make the determination that, as Lee put it, "the president lacks mental capacity to fulfill the duties of his office."

"There is very little that a personal examination will add," Lee said. -Washington Examiner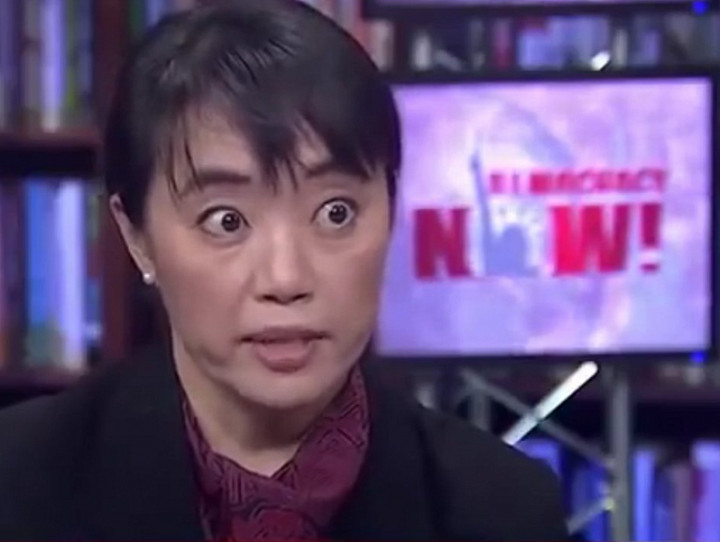 "We think that hearing about mental health aspects in the context of the impeachment hearings is critical, partly because, for the past 2.5 years we have been very deeply concerned about mental instability of the president, and pretty much all that we have said has born out to be true," said Lee - who previously diagnosed Trump with a "mental impairment" for "going back to conspiracy theories, denying things he has admitted before," and "his being drawn to violent videos."
https://twitter.com/hashtag/FraudNewsCNN?src=hash&ref_src=twsrc%5Etfw

https://twitter.com/hashtag/FNN?src=hash&ref_src=twsrc%5Etfw

pic.twitter.com/WYUnHjjUjg

— Donald J. Trump (@realDonaldTrump)

https://twitter.com/realDonaldTrump/status/881503147168071680?ref_src=twsrc%5Etfw
Earlier this year Lee spearheaded a group of experts which conducted a mental health analysis of Trump using the Mueller report, concluding that he doesn't have the mental capacity to be president and recommended he lose his war powers and access to nuclear weapons. 
The psychiatrists who are making themselves available for consultation are Dr. James Merikangas, Dr. Jerrold Post, Dr. John Zinner, and Dr. Allen Dyer, all of whom teach at George Washington University. Sara Pascoe, a clinical neuropsychologist who is a former member of the National Academy of Medicine, is also part of the panel. Lee doesn't yet have permission from the neurologist and internist to name them publicly.

The experts plan to share findings from the mental health analysis if called in to testify. Post, who spent two decades at the CIA and compiled psychological profiles of world leaders, also has a book coming out called Dangerous Charisma: The Political Psychology of Donald Trump and His Followers to use as part of the testimony. Dyer, who helped author the American Psychiatric Association's "Goldwater Rule," which says it's unethical for a psychiatrist to offer a professional opinion of public figures they haven't personally examined, will help navigate ethical rules, Lee said. -Washington Examiner
"We don't believe there is the need for any further evaluation, and we are making ourselves available for the impeachment hearing because we believe that mental health issues will become critical as pressures from the impeachment hearings mount," said Lee. "In other words, the more successful the impeachment proceedings become, the more dangerous the psychological factors of the president will become."
Lee calls her group the "Independent Expert Panel for Presidential Fitness."
She is also the editor of The Dangerous Case of Donald Trump, a compilation of testimonials from 27 psychiatrists and mental health experts weighing in on Trump's level of "dangerousness."
Tyler Durden
Sat, 11/09/2019 - 15:00