Swiss Franc Slumps Most Since September 2011
The fallout from the monetary policy machinations in Europe over the last two weeks are far from over. After notable weakness last week, the Swiss Franc collapsed 2.7% today against the USD - its largest single-day drop since Sept 6th 2011. Whether this is SNB re-intervention, natural kneejerk reactions to the massive move on SNB day, covering of positions as FX brokers try to unwind positions, or Swiss recession fears is unclear; but one thing is obvious, higher-er margins and lower-er leverage is on the way as these moves are colossal on a historical volatility basis...
Biggest single-day drop against the USD since Sept 2011...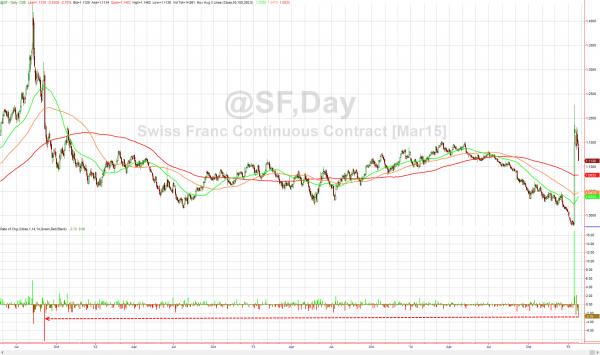 Quite a roundtrip...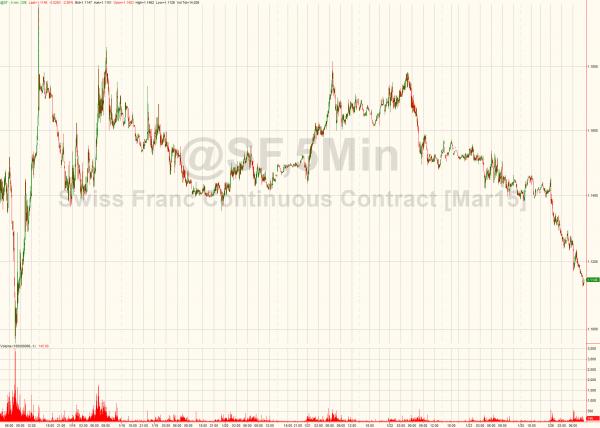 and against the Euro...