Brunei Defends Death-By-Stoning For Gay Sex
Brunei has fired off an angry letter to the European parliament defending its decision to begin stoning people for gay sex and adultery on April 3 in accordance with sharia law.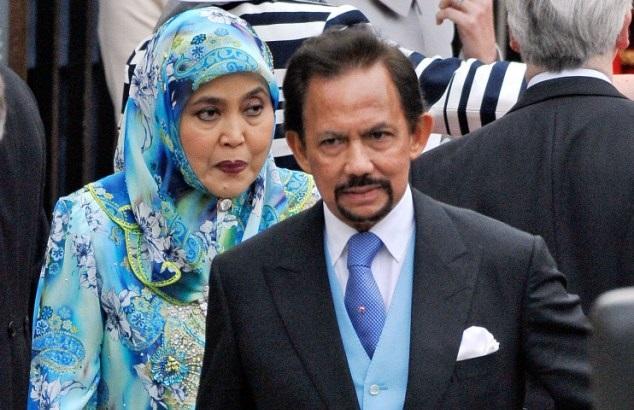 In a four-page letter to MEPs, Brunei writes "For several centuries, Islam has been the official religion of Brunei," and that because of cultural diversity, they should be given "tolerance, respect, understanding and the giving of policy space, especially for small states like Brunei." 
In other words; be tolerant of our intolerance based on our religious beliefs. 
Brunei clarifies in the letter that they have no problem with same-sex relationships, just penises entering rectums and adultry - for which they will now stone men to death. They also made clear that this does not apply to non-Muslims. 
"The criminalisation of adultery and sodomy is to safeguard the sanctity of family lineage and marriage of individual Muslims particularly women. The offences, therefore will not apply to non-Muslims unless the act of adultery or sodomy is committed with a Muslim."
"The penal sentences of hadd – stoning to death and amputation – imposed for offences of theft, robbery, adultery and sodomy, have extremely high evidentiary threshold, requiring no less than two or four men of high moral standing and piety as witnesses, to the exclusion of every form of circumstantial evidence," the letter continues. 
The new laws also allow for the amputation of thieves and whipping of crossdressers wearing clothes associated with the opposite sex. 
In regard to whipping, if that is deemed by sharia courts to be the appropriate punishment, the kingdom said this will be administered only by those of the same gender as those convicted.

"The offender must be clothed, whipping must be with moderate force without lifting his hand over his head, shall not result in the laceration of the skin nor the breaking of bones, and shall not be inflicted on the face, head, stomach, chest or private parts," it stated. -The Guardian
The letter was sent in advance of a parliament vote last week in which MEPs overwhelming backed a resolution by a show of hands condemning "the entry into force of the retrograde sharia penal code."
Also considered by parliament was asset freezes, visa bans and the blacklisting of nine hotels owned by the Brunei Investment Agency, including the Beverly Hills hotel, Hotel Bel-Air and the Dorchester in London. 
In late March a boycott led by George Clooney was joined by the lines of  Sharon Stone, Elton John, Jamie Lee Curtis, George Takei and others, who refuse to patronize the Brunei-owned establishments: 
Please boycott the

https://twitter.com/hashtag/BeverlyHillsHotel?src=hash&ref_src=twsrc%5Etfw

and the

https://twitter.com/hashtag/HotelBelAir?src=hash&ref_src=twsrc%5Etfw

as this law has been restarted!!!!! This is the owner. Thank you. S
Brunei Bans Buggery; Gays To Be Stoned To Death Under Sharia Law | Zero Hedge https://t.co/g3Bu17QQtE

— Sharon Stone (@sharonstone)

https://twitter.com/sharonstone/status/1111775624169836544?ref_src=twsrc%5Etfw
Hassanal Bolkiah, the Sultan of Brunei, is one of the world's richest leaders - worth around $20bn (£15bn) and has ruled since 1967.