Yanis Varoufakis Resumes His Daily Punking Of Pretty Much Everyone
It will be one of those days.
On one hand, just before 8 am Eastern we get this: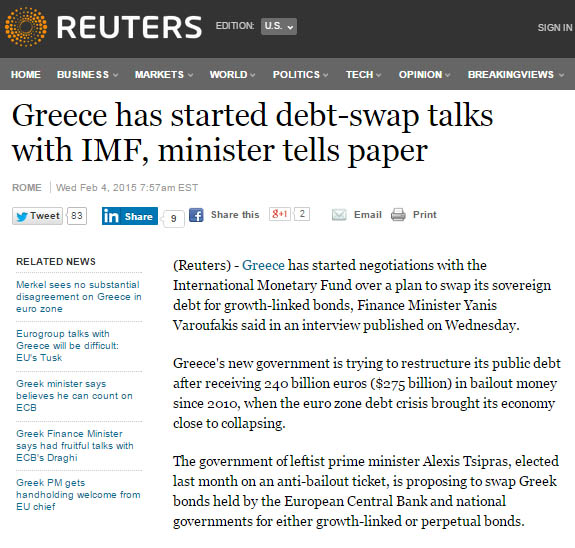 On the other hand, minutes later we get this:
In short, Yanis continues to punk the global media, the headline scanning algos, and last but not least, Germany, by changing tack, strategy and process every few minutes to the point where nobody has any clue anymore what the Greek position really is. That, however, may backfire quite quickly as Germany is losing patience fast:
GERMAN POLICY DOCUMENT REJECTS ANY GREEK ROLL-BACK ON  PRIVATISATION, MINIMUM WAGE, JOB CUTS, TAX AND PENSIONS
And the bottom line is that Greece does have a D-Day deadline: February 28, and the closer it gets to it without a deal with the Troika (or any entity outside of Europe), the closer it is to a bank run, one which could very well end in tears for the upstart new government. Something Mario Draghi and Angela Merkel know all too well.