Dear Canada, WTF?
Just hours ago, The Bank of Canada held rates steady and complained about various internal and external factors that were negatively impacting the Canadian economy...
Holding rates unchanged at 1.75%, the BOC cited almost everything that has gone wrong:
moderating global growth,
a "materially weaker" outlook for the oil sector,
a faster-than-expected deceleration of inflation,
a drop in business investment and downward historical revisions to output
And today we get this...
Canada added 94,100 jobs in November - the most ever! Sending the Canadian unemployment rate to a record low 5.6%...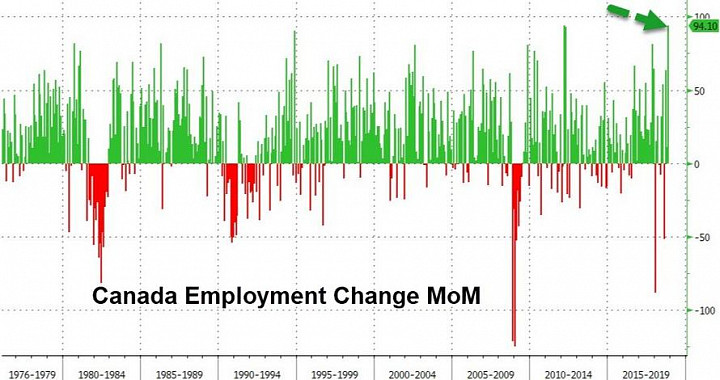 So WTF!?