Dow Futures Soar 400 Points - Most In 6 Months - Bonds & Bullion Bid
With the biggest point rise in six months, The Dow is up over 400 points - having retraced almost 50% of last week's collapse - on what is being claimed as an earnings-driven surge.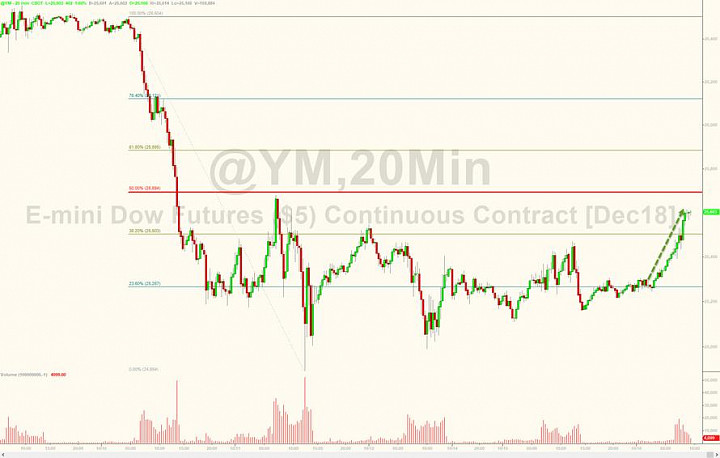 Trannies and Small Caps are surging this week...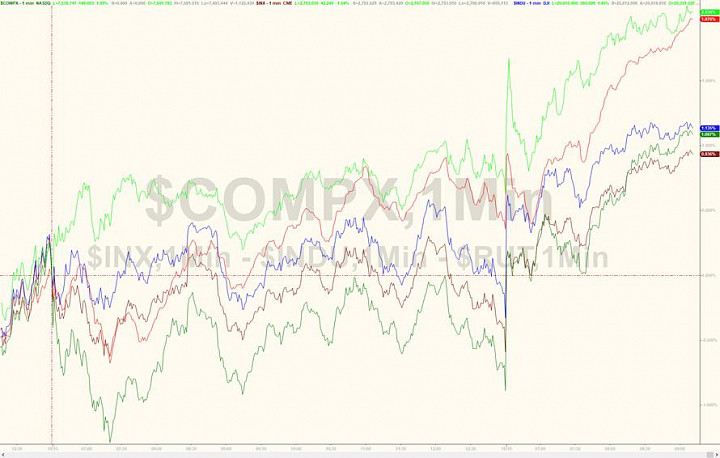 Which smells a lot like a big short squeeze... and it is...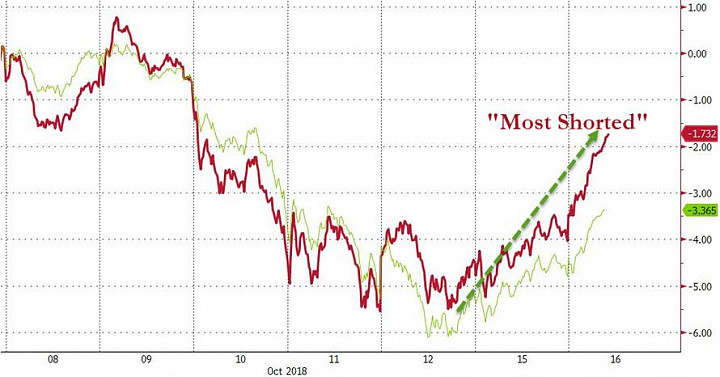 The S&P, Dow, and Nasdaq have all bounced off key technical levels...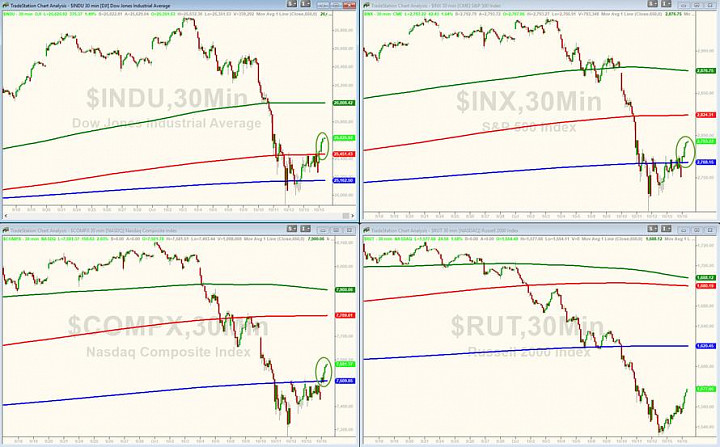 The dollar is down but bonds and bullion are also bid...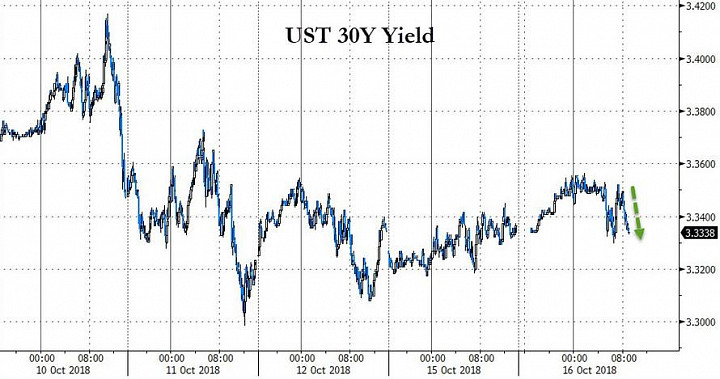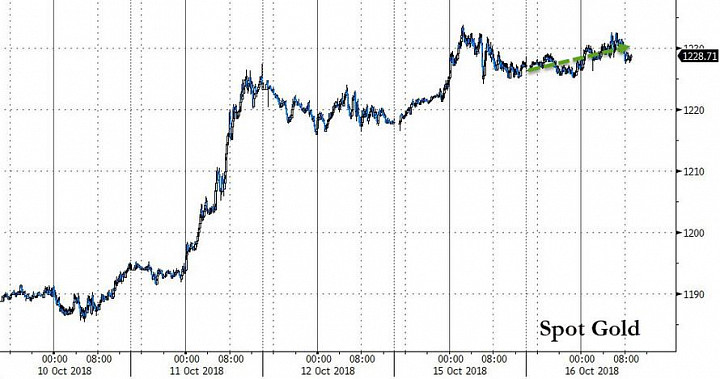 From last Monday's close, Gold is the big winner, bonds are flatish and Bitcoin and the S&P are down 3.3%...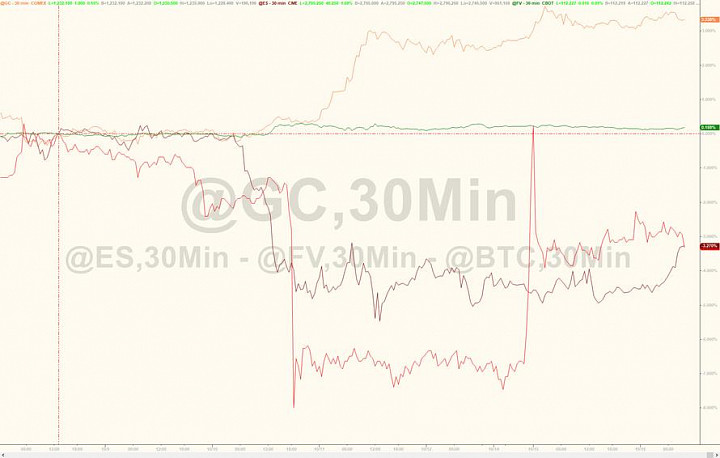 And while we hate to steal the jam out of everyone's donut, we note that Nasdaq remains down around 6% in October...