Dollar Tumbles After Trump Blasts China, EU For "Manipulating" Their Currencies
After bouncing yesterday following White House reassurances of Fed independence and PBOC's big weakening of the Yuan fix, the dollar is tumbling again this morning... accelerating after Trump tweeted...
China, the European Union and others have been manipulating their currencies and interest rates lower, while the U.S. is raising rates while the dollars gets stronger and stronger with each passing day - taking away our big competitive edge. As usual, not a level playing field...

— Donald J. Trump (@realDonaldTrump)

https://twitter.com/realDonaldTrump/status/1020287981020729344?ref_src=twsrc%5Etfw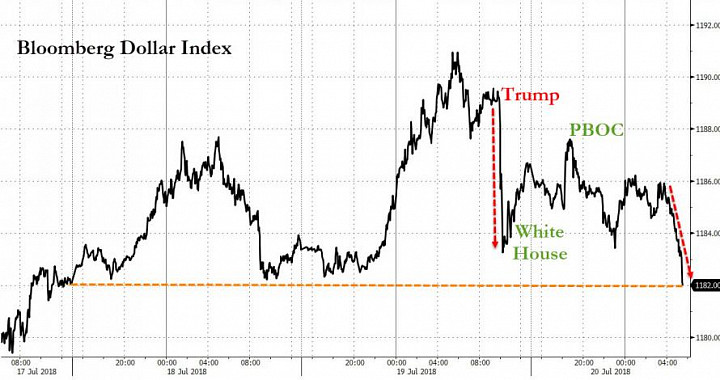 And stocks are unable to hold a bid ahead of the open...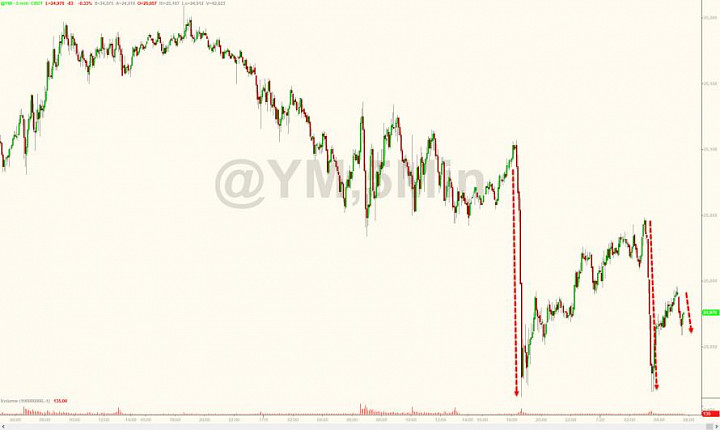 Perhaps more worrying for the market is a renewed correlation between stocks and the yuan...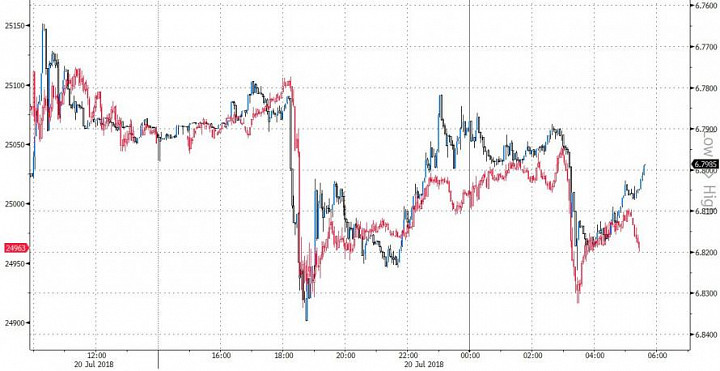 Here's why...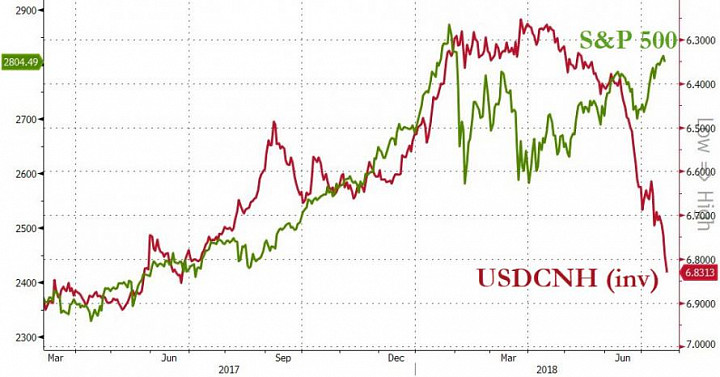 It seems $500bn matters after all.