How Badly Did Hedge Funds Underperform In February
As previously reported, the performance of the S&P in February was one for the history books, with a 5.5% return the highest since October of 2011 (when the global central banks stepped in to bailout not only Europe but the entire world). Of course, subsequently we learned that the only reason for the ridiculous outperformance was because companies announced a record amount of stock buybacks...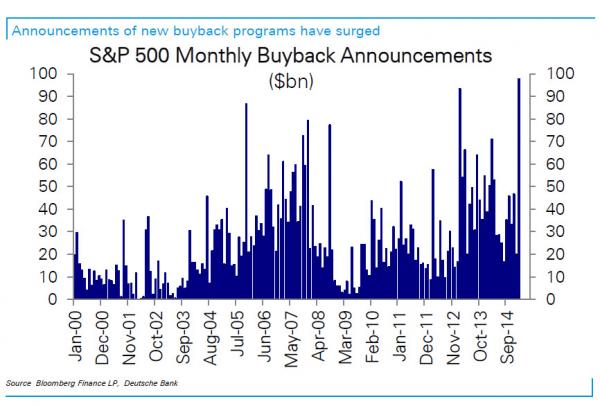 ... all duly frontran by a algos traveling by laser beam, and which no longer responds to any fundamentals or newsflow, and can only frontrun either management teams or central banks.
So just how badly did hedge funds underperform in the month? According to Bank of America, by a lot to quite a lot. To wit:
The diversified hedge fund index was up 0.4% for the month of February, while the S&P 500 was up 6.0% on a price returns basis. CTAs unperformed the most in the month, down 1.9%, while Event Driven were up 2.4%.
The weekly performance in the week that just ended also lagged the market substantially:
Worse, the global hedge fund return over the past year is now negative. 2 and 20 for what again?

Finally, confirming once again that it was all company buybacks pushing US stocks higher in February is the observation by BofA that "Speculators sold S&P500 at the strongest pace in more than three months to decrease net long position."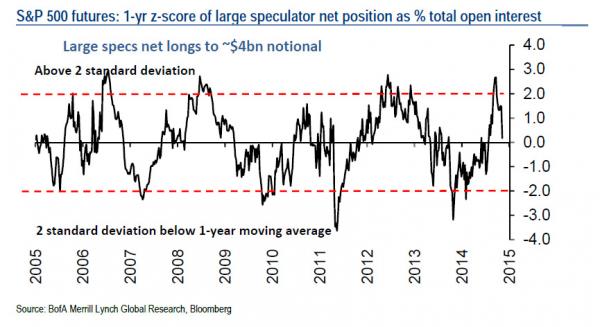 And yet stocks ended higher despite the hedge funds selling (and thus once again underperforming the S&P)? Thank the overly generous bondholders without whose "use of proceeds" none of these record buybacks would have been possible.