Multiple Root Problems Lie Behind Italy's Economic Woes
Great synopsis of Italy's economic and political woes by the FT.
The country's lagging GDP per capita is all you need to know to understand the cause of the political conflict and rise of left-right Italian populism.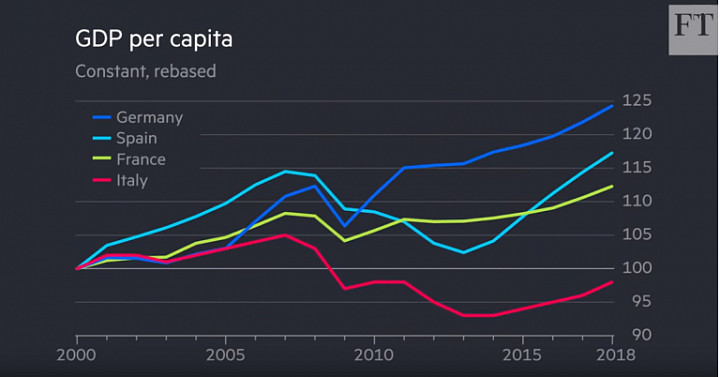 We were surprised by the chart on Italy's under-educated youth, which is another  explanation why populism has taken root in Italy.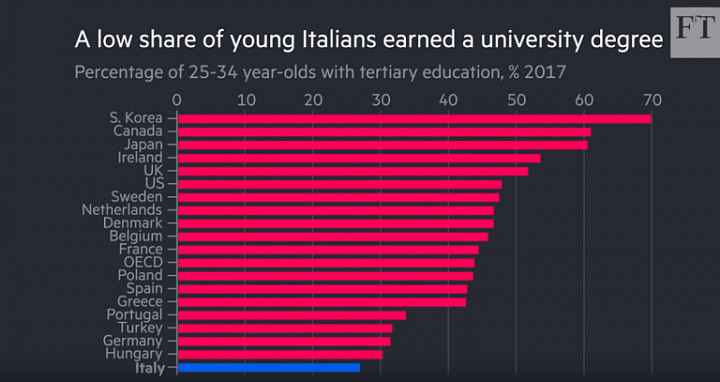 The challenge remains for the Italian government - how to get Italy out of the slow or no-growth trap it has been caught in throughout this century.
The latest OECD economic survey of Italy showed that contrary to the experience of most of the organisation's member states, productivity among the most efficient companies in Italy is declining even faster than among the least productive ones.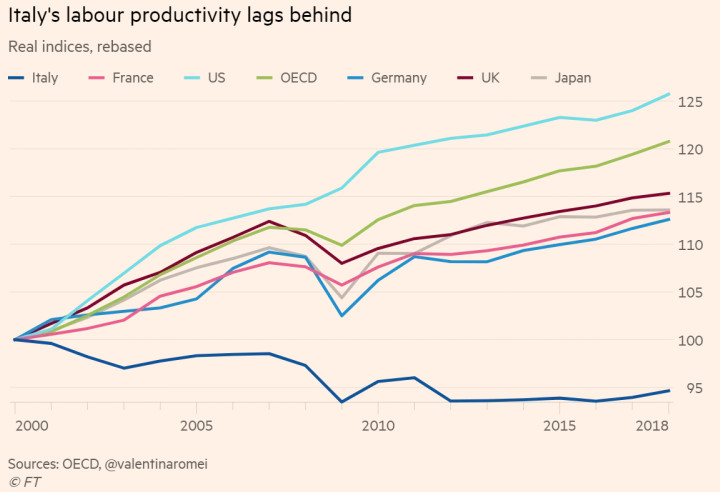 Italy's coalition government argues that its spending plans will help fuel growth. But many of the experts consulted by the FT argue the contrary: that high debt levels already crowd out growth by attracting funds for government paper that would otherwise go towards more productive investments.