Michael Cohen Under Federal Investigation For Bank Fraud Totaling "Well Over $20 Million"
Federal investigators are probing whether President Trump's former attorney and self-described fixer, Michael Cohen, committed bank and tax fraud, reports the New York Times, citing people familiar with the matter.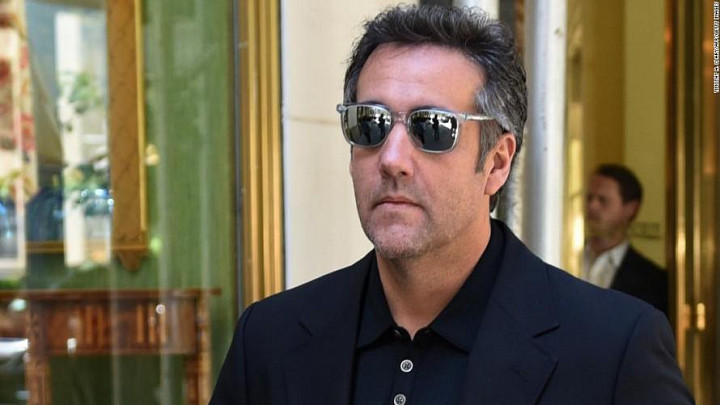 Authorities are reportedly zeroing in on "well over $20 million in loans obtained by taxi businesses that he and his family own." 
Investigators are also examining whether Mr. Cohen violated campaign finance or other laws by helping to arrange financial deals to secure the silence of women who said they had affairs with Mr. Trump. The inquiry has entered the final stage and prosecutors are considering filing charges by the end of August, two of the people said.

Any criminal charges against Mr. Cohen would deal a significant blow to the president. Mr. Cohen, 52, worked for the president's company, the Trump Organization, for more than a decade. He was one of Mr. Trump's most loyal and visible aides and called himself the president's personal lawyer after Mr. Trump took office. -New York Times
The loans under scrutiny were originated by two New York financial institutions; Sterling National Bank and Melrose Credit Union, according to business records and people with knowledge of the matter - including a banker the Times says reviewed the transactions.
In particular, New York investigators are looking into whether Cohen inflated the underlying value of his assets to obtain the loans. 
Also under the microscope is how Cohen handled income from his lucrative taxi medallions, and whether he reported all of it to the Internal Revenue Service. 
The two lenders were cited in the search warrants for raids that federal agents conducted this spring on Mr. Cohen's office, home and a hotel room where he was staying, several of the people familiar with the matter have said.

Sterling received a grand jury subpoena seeking records related to the loans, one of the people said. -New York Times
There is no indication that either bank suffered any losses due to the loans, or that Cohen missed payments - ordinarily important factors in a bank fraud case. As the Times notes, "bank fraud without a loss is rarely charged on its own," however "it is sometimes charged in conjunction with other crimes, which may be what happens in Mr. Cohen's case." 
Developing...